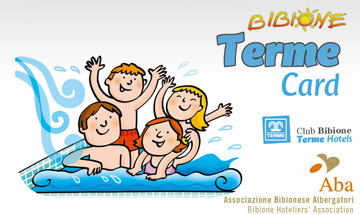 Hotel Milano is Member of Club Bibione TERME HOTELS and guarantees to its guests the following benefits:
10% discount on the hotel list prices for customers who show the documentation issued by Spa certifying the purchase of medical treatments. To take advantage of discounts, the customer must book directly with Hotel. The customer cannot do online booking with transaction broker (ex: booking.com) and cannot be accumulated other offers;
10% discount for special packages for aesthetic treatments at the Wellness Center of the Thermal Baths;
10% discount for customers on thermal treatments with fee (treatments covered by the Italian National Health Service, specialist visits and diagnostic tests are excluded);
10% discount on Spa Specialties (A, B, C, E) and specialties Junior; are excluded by discounting the hammam, massages and beauty treatments;
10% discount on the purchase of products of the line "SPA Bibione Thermae" (Tecnica, Natura, Acqua, Sole, Uomo, Junior).